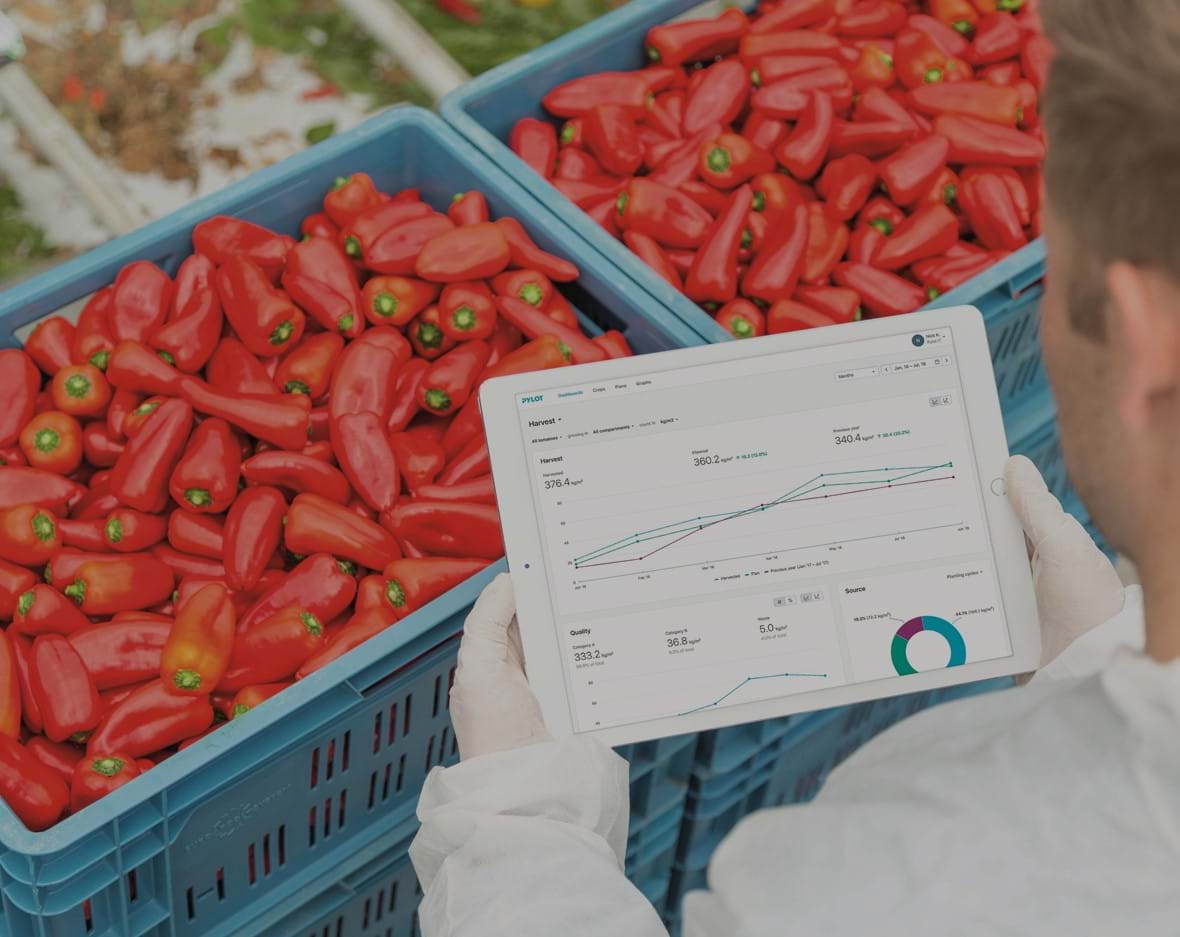 PYLOT research
Join the PYLOT community by participating in our survey.
Please read the info below.
Your opinion, as one of the key specialists in the greenhouse, is very important to us.
PYLOT research
PYLOT would like to thank you for your willingness to participate in our research. Our company, together with the international scientific community, is conducting a research on how Growers and Managers of modern greenhouses implement the process of "Short-term Harvest Forecasting" and its provision to the sales team.
Your opinion, as one of the key specialists in the greenhouse, is very important to us. Based on the results of the research, we will analyse the needs existing in the market, and share with you the summarized results of the research, as well as provide a free demo access to the PYLOT independent platform for a period of 1 month.
Part of this research is conduction a survey which will take approximately 20 minutes of your valuable time. We highly appreciate your opinion which will help us in creating functionalities which make your life easier. In the last few months we have been conduction many interviews within our customer base on the topic of creating a short-term harvest forecast. Together with the results of this survey, we will have an even better view on the markets requirements which assist us in creating functionalities that really ad value.
Via the below link you can start the survey. We advise you to perform the survey on a desktop computer and to complete the survey in one run. In case you have to interrupt the survey, you easily can save your answers and continue in a later moment by selecting the option (save and continue) in the top bar.
Again thank you for sharing you insights.
Enter PYLOT survey
Contact one of our specialists
Fill in your contact details and questions or remarks. We will contact you soon!
Back to top